a social enterprise with a unique mission
HelpMum is a social enterprise birthed with the mission to reduce maternal and infant mortality in Africa.
Our Vision
To become Africa's leading mobile healthcare (mHealth) service provider before the year 2025.
To see a world free of maternal and infant death.
Our Mission
Our mission is to eradicate infant and maternal mortality in  Africa
Use our Vaccination Tracker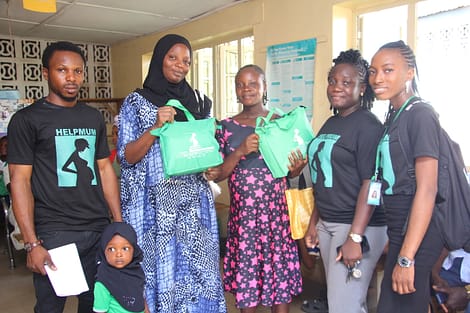 Birth Kit
We provide low cost Clean Birth kit to pregnant women in rural underserved communities. We develop basic, inexpensive HelpMum Clean kits in rural underserved communities.
HelpMum Digital Health Cafe
The HelpMum Digital Health café is a wholly renovated maternity home that has been well equipped to provide quality health care to pregnant women in the rural community. It also serves as a training home for community  birth attendants, and many other health programs and research activities have been hosted in the health café.
Empowerment of women
HelpMum is committed to building a system where women are recognized, empowered, and appreciated. We have  community birth attendants who retail our HelpMum Clean Birth  kit to pregnant women that can afford it in Nigeria   and    they   make a commission on each HelpMum Clean Birth kit they sell.
Women are also responsible for producing the HelpMum clean birth kit bags and face masks, and with this contract, they have been making enough profit to cater to their families.
HelpMum Research
HelpMum Research was launched to make the best use of a  data-driven approach and artificial intelligence to build innovations aimed at improving maternal and infant health care, especially vaccination  outcomes, in Nigeria and across Africa.
HelpMum Vaccination Tracker
HelpMum Vaccination Tracker is a mobile application for parents to ensure they do not miss any of their children's vaccination appointments. The HelpMum vaccination tracker automatically generates babies' vaccination appointments from childbirth till 9 years old. It ensures that parents receive a reminder message and also keeps them better informed about the importance of every vaccine their children receive. The HelpMum Vaccination tracker is also available for use for primary healthcare centers and Hospital to improve immunization outcome
HELPMUM ADVISER
HelpMum ADVISER framework (AI-Driven Vaccination Optimization Framework), is a state-of-the-art data-driven AI(artificial intelligence) smart assistant for increasing the efficacy of vaccination programs in resource-constrained settings.
Helpmum E-learning platform
The E-learning platform was created to give community birth attendants all over the country easy access to all of our training.
These birth attendants are given free mobile tablets containing prerecorded videos that cover teachings on salient topics across their work, so they can acquire more knowledge and refer to the instructions whenever necessary.
This innovation has also helped them to train more birth attendants in their various communities.
Our Response to COVID-19
HelpMum Manufactured and Provided Free HelpMum Protective Mask to  Pregnant women and Nursing mothers in remote areas in Nigeria.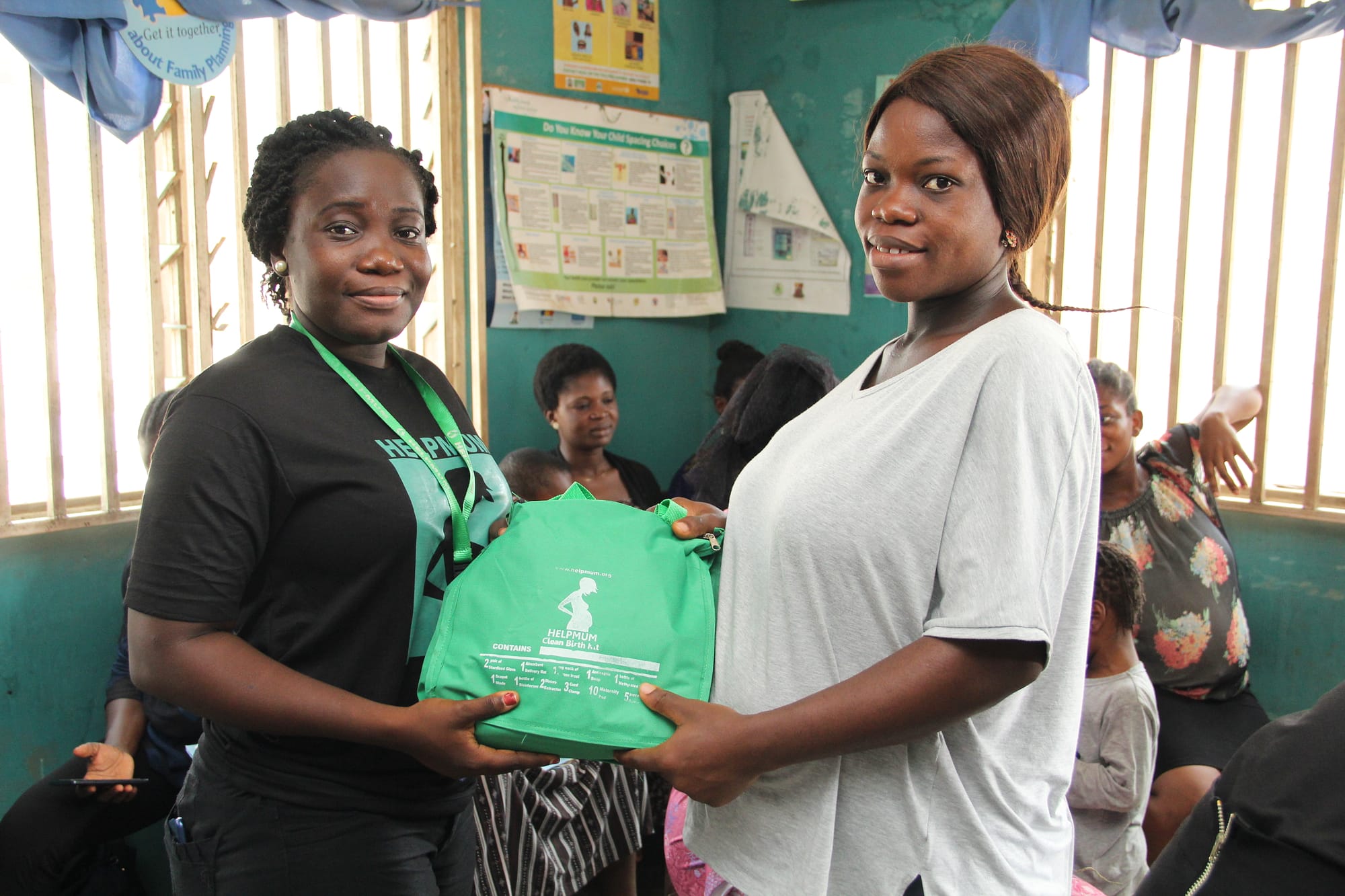 According to the World Health Organization, Nigeria has one of the highest under-five mortality rates in the world. Deaths of newborns in Nigeria represents a quarter of the total number of deaths of children under the age
of five.
Identifying the causes of these deaths is the first step towards seeing a change. A majority of this infant mortality occur within the first week of life due to complications during pregnancy and delivery, reflecting the intimate link between newborn survival and the quality of maternity care. Others result from malnutrition, and inadequate care.
These deaths can be prevented if the causes are addressed.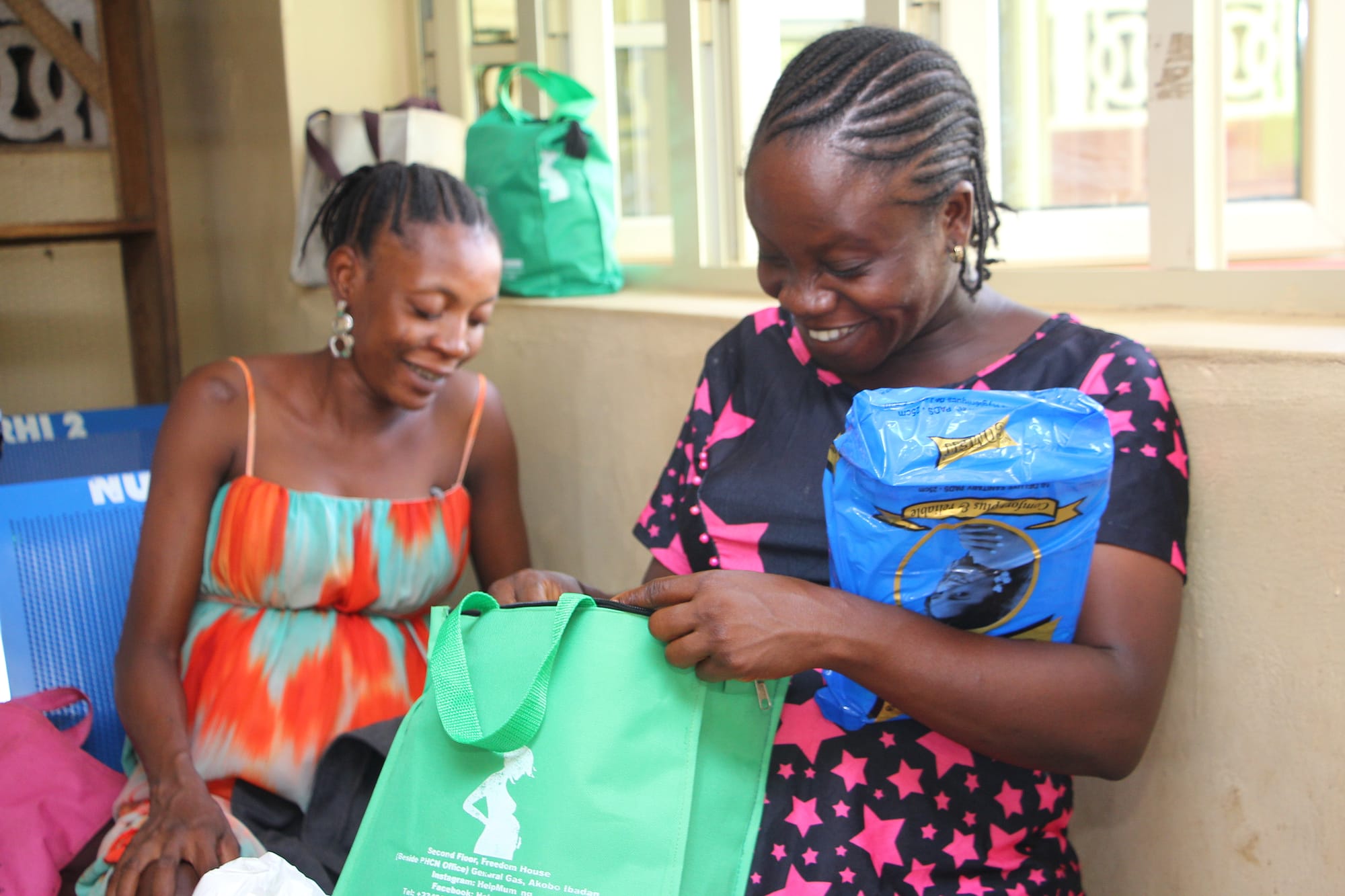 Infant and maternal mortality is one of the leading public health problems globally.This problem is much worse in Africa and developing countries around the world.  According to UNICEF; Every single day, Nigeria loses about 2300 children under the age of five and 145 women of child bearing age.This makes the country the second largest contributor to the under-five and maternal mortality rate in the world.
This phenomenon is an important indicator of the health care system of the nation as it is associated with a number of factors such as maternal health,quality and access to medical care, socioeconomic condition and public health practices.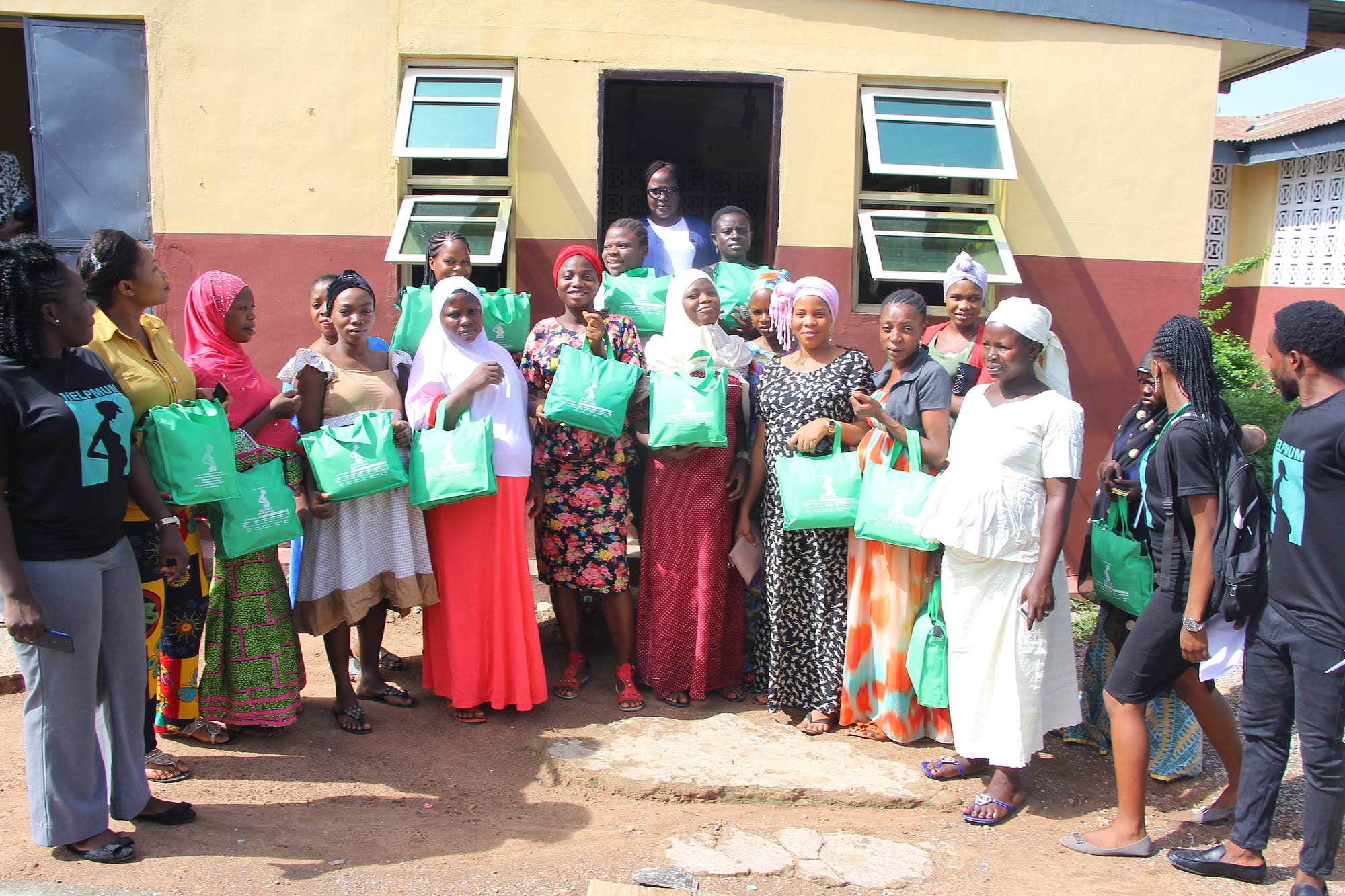 Children have access to health care only when their mothers have access. Most women who live in rural communities are not well informed and do not know the importance of medical attention during and after pregnancy, and delivery in a safe and clinical setting. Those who see the need for it, do not have access to these services.
Lack of public health facilities, clean birth kits and adequate information have resulted in low implementation of quality health care to mothers and consequently, their children.
These women do not present their children for immunization at appropriate times, give the essential supplements and seek the required medical attention for themselves and their  children,thereby resulting  in   the high mortality rate of these children before age five.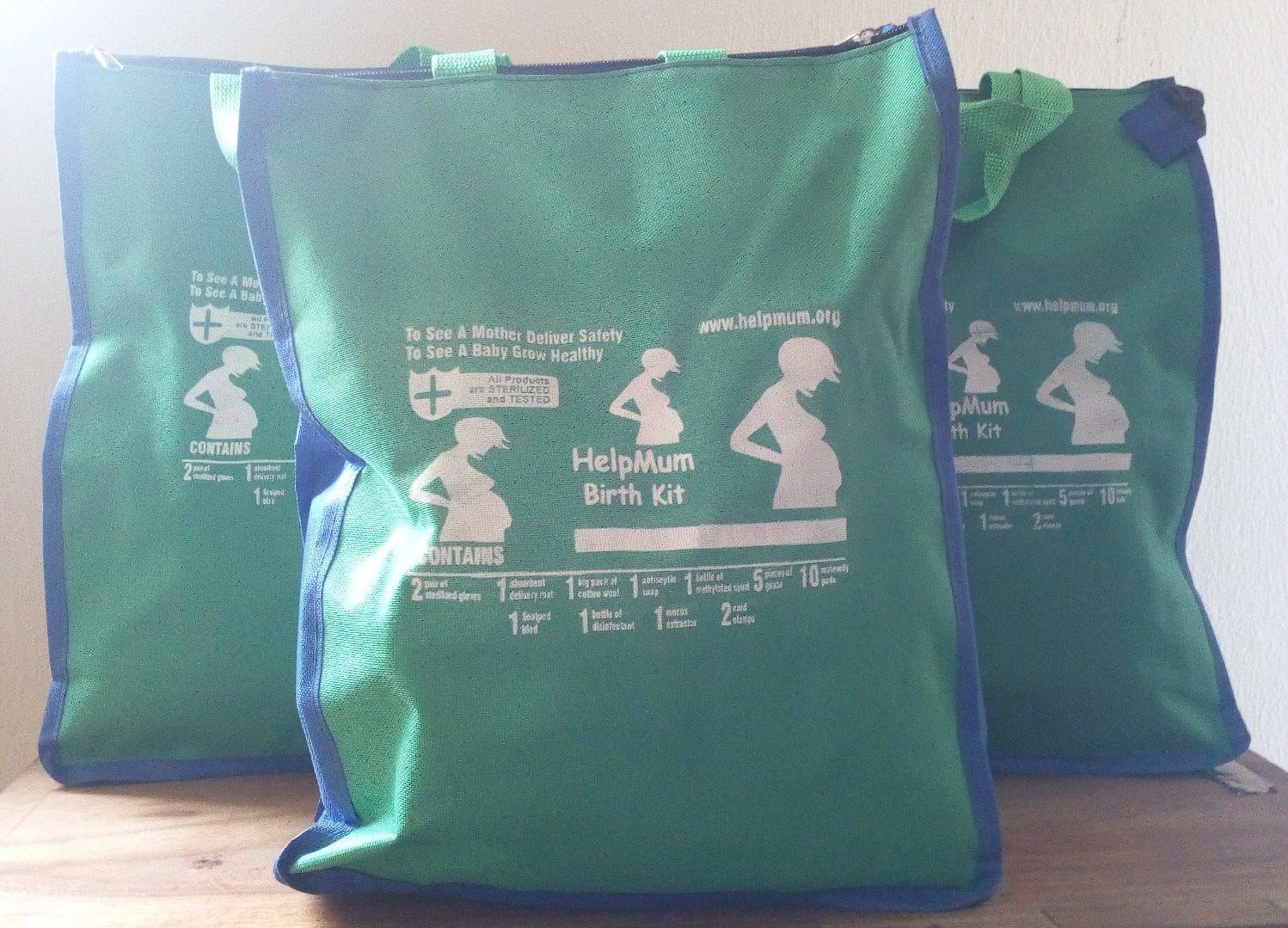 HelpMum's Mission is to tackle maternal and infant mortality in Nigeria by using the power of mobile technology and low-cost innovation. HelpMum provides clean birth kits for women in deprived and underserved communities and ensures babies don't miss their vaccination appointments through our vaccination tracker and HelpMum ADVISER. HelpMum trains community birth attendants, midwives, and nurses using our E-Learning platform by providing them with HelpMum free mobile tablets. We also offer complete renovation of highly unhygienic and deteriorated community birth attendant homes. We provide such homes with hospital equipment and infrastructure, free internet, and an uninterrupted power supply for safe delivery.