a social enterprise with a unique mission
HelpMum is a social enterprise birthed with the mission to reduce maternal and infant mortality in Africa.
Our Vision
To become Africa's leading mobile healthcare (mHealth) service provider before the year 2025.
To see a world free of maternal and infant death.
Our Mission
Our mission is to eradicate infant and maternal mortality in Nigeria through the distribution of affordable Clean Birth kits to pregnant women in deprived and underserved communities, registration of mothers on our vaccination tracking system, training of community birth attendants using our E-learning platform, and complete renovation of the highly unhygienic and deteriorated state of community birth attendant homes.
Use our Vaccination Tracker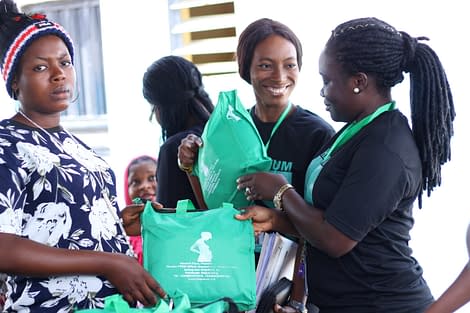 Birth Kit
We provide low cost Clean Birth kit to pregnant women in rural/underserved communities. We develop basic, inexpensive HelpMum Clean kits in rural./underserved communities.
Training
Training of Traditional Birth Attendant in underserved communities on how to treat post-partum haemorrhage and other danger signs during childbirth.
Digital Health Cafe
Complete renovation of highly unhygienic and deteriorated state of community birth attendant homes in Nigeria and provision of hospital equipment, infrastructure, free internet supply and uninterrupted power supply to ensure safe delivery.
Empowerment of women
We empower women (Traditional Birth Attendants and community health workers inclusive) with our HelpMum clean birth kit as they serve as retailers of our clean birth kit to pregnant women that can afford it in Nigeria and they make a commission on each HelpMum Clean Birth kit they sell.
HelpMum Research
HelpMum Research was launched to use data driven approach and artificial intelligence to build new innovations in the maternal and infant healthcare space for Nigeria and later across Africa
Vaccination Tracker
Helpmum helps deliver reminder for immunization session schedule, thus preventing vaccine-preventable deaths.
Health Information and Medical Support
We support pregnant women with health information and medical advice on how they can manage and treat Pregnancy induced hypertension and gestational diabetes during pregnancy.
Helpmum E-learning platform
This is a platform containing pre-recorded videos for community birth attendants in their indigenous language. This platform gives them easy access to all our trainings from the comfort of their homes. Topics such as How to use the mucous extractor, how to prevent post-partum hemorrhage and many more are available on the platform. We also provide Traditional Birth Attendants Free HelpMum Mobile Tablet that allows them to access all the content of our E-learning platform with or without WIFI
Our Response to COVID-19
HelpMum Manufactured and Provided Free HelpMum Protective Mask to
Pregnant women and Nursing mothers in remote areas in Nigeria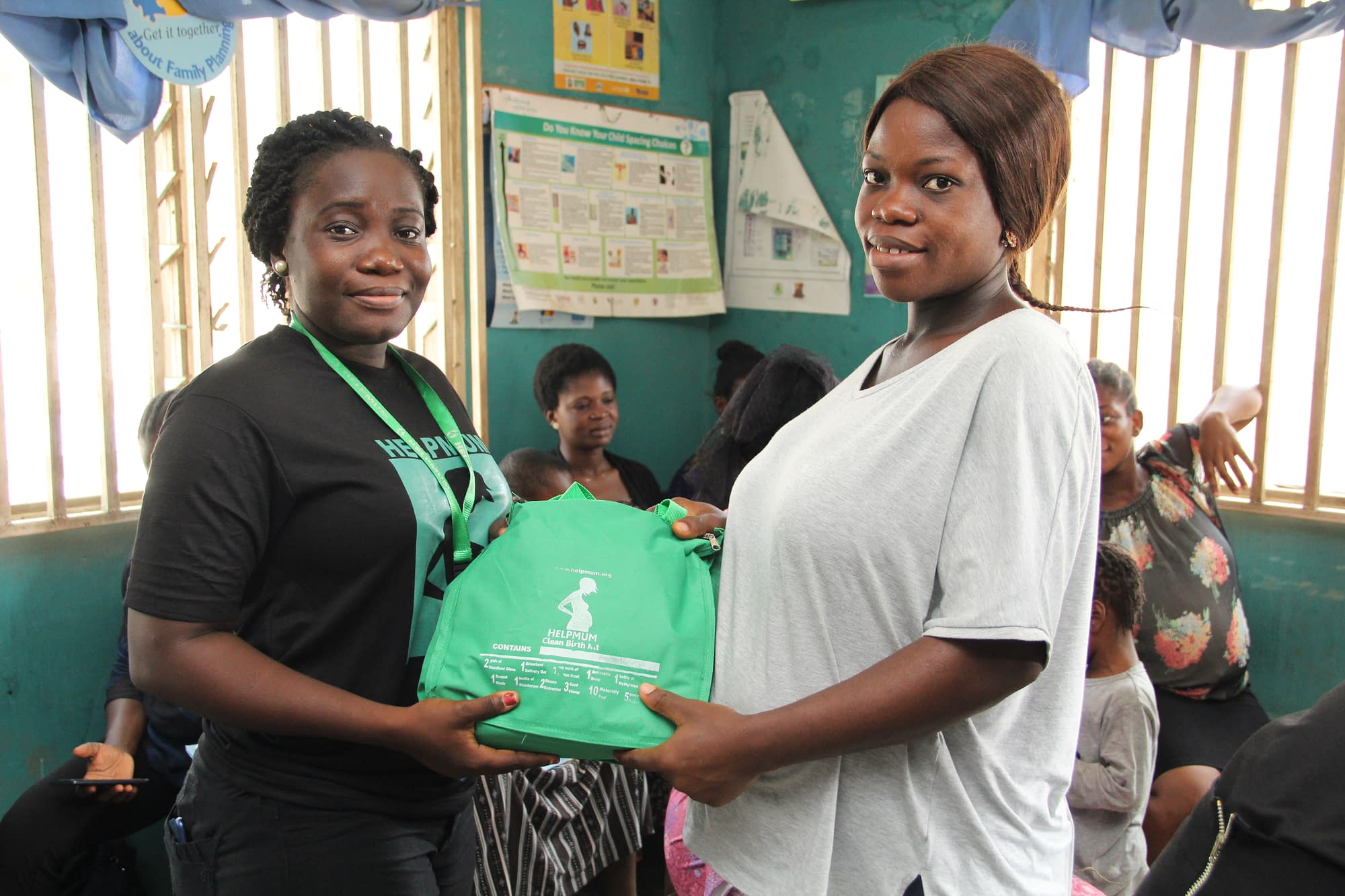 Also the deaths of newborn babies in Nigeria represent a quarter of the total number of deaths of children under-five. The majority of these occur within the first week of life, mainly due to complications during pregnancy and delivery reflecting the intimate link between newborn survival and the quality of maternal care. Of Course these deaths are preventable.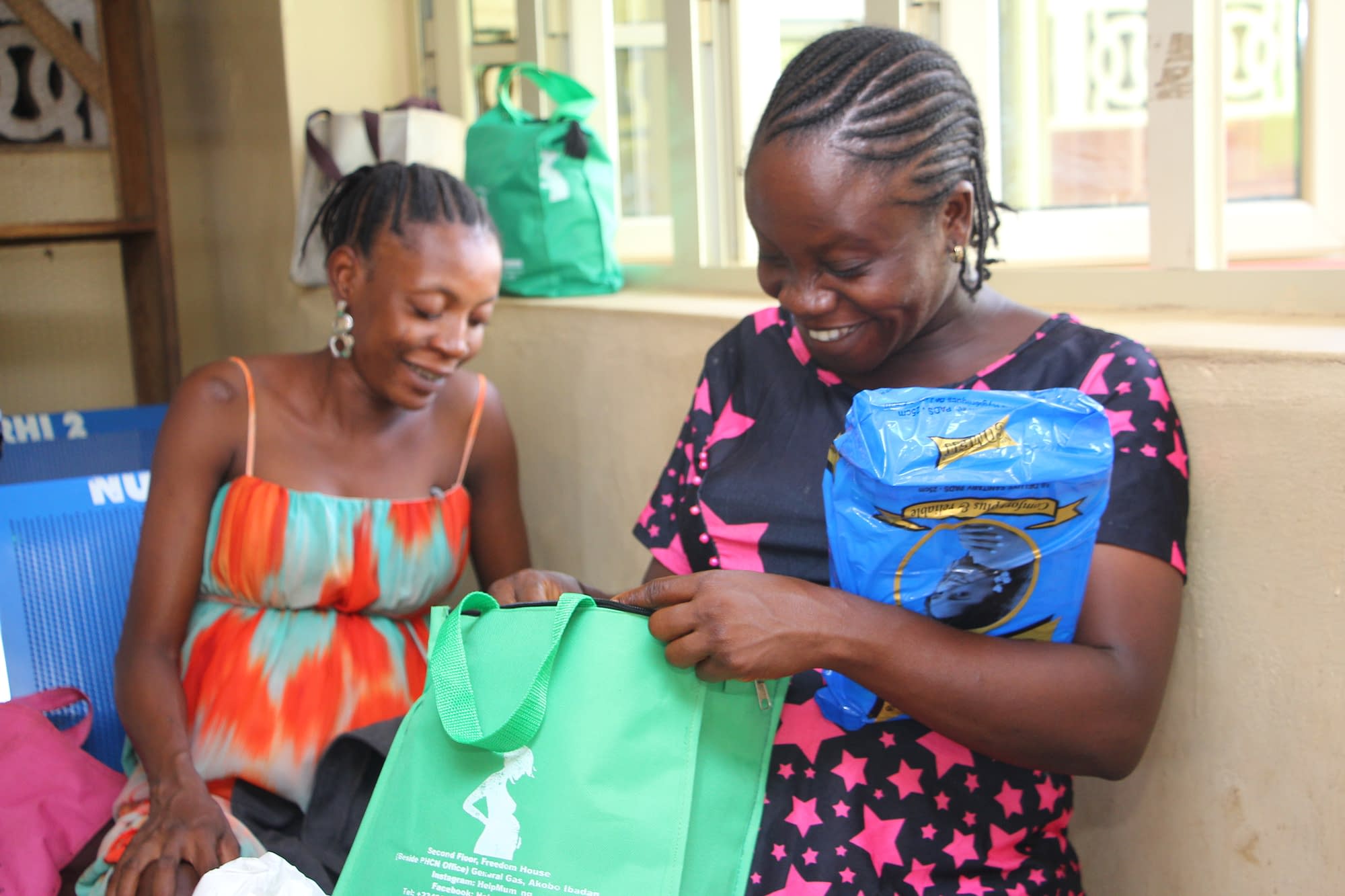 According to UNICEF "Every single day, Nigeria loses about 2,300 children under five and 145 women of childbearing age. This makes the country the second largest contributor to the under–five and maternal mortality rate in the world." Every 10 minutes, one woman dies on account of pregnancy or childbirth in Nigeria..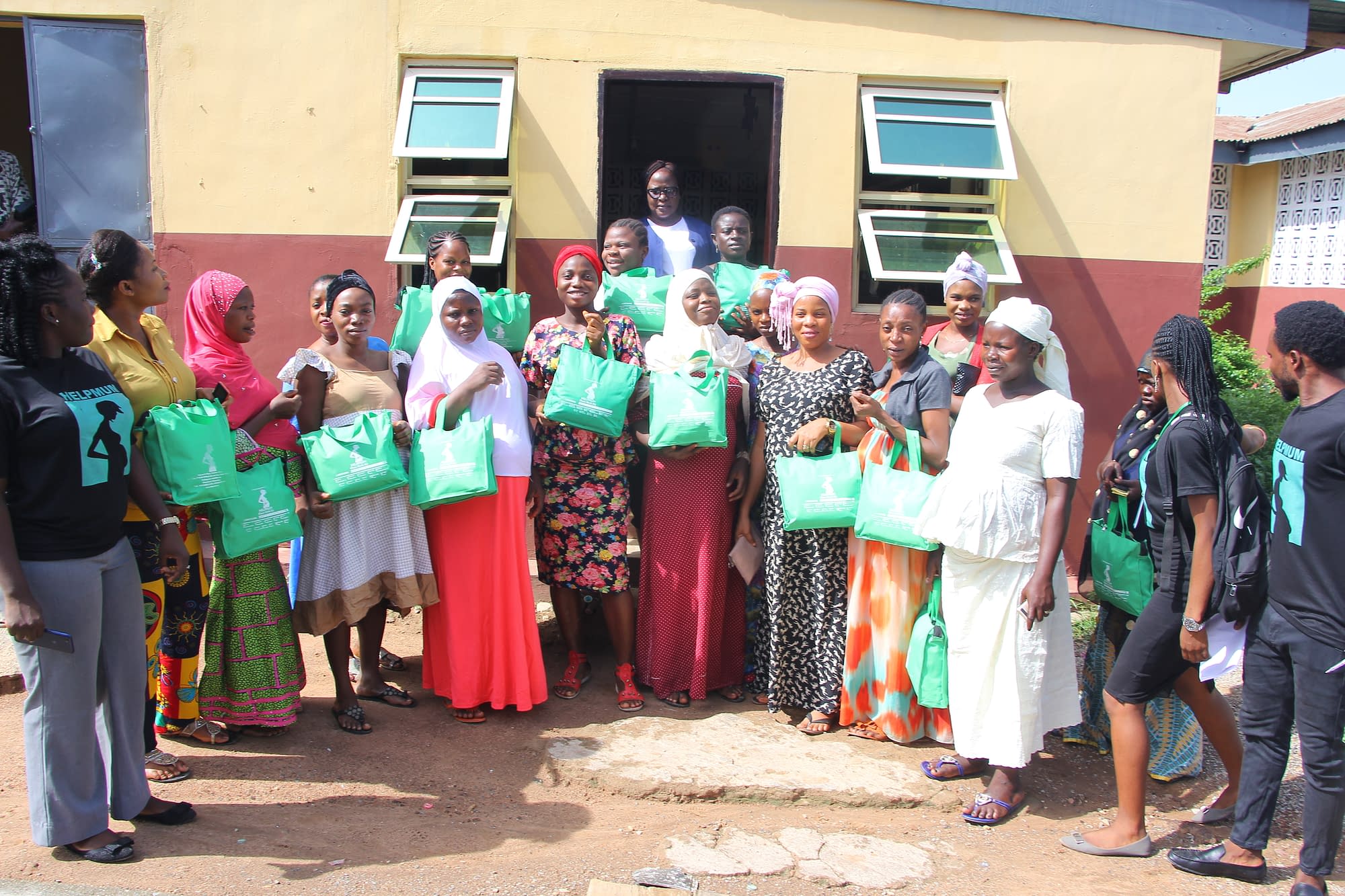 Women who live in rural, underserved and deprived communities in Nigeria do not have access to safe and hygienic delivery due to lack of public health facilities, lack of clean birth kits and lack of adequate health information.  These women do not present their children for immunization at appropriate times thereby resulting in the death of these children before they reach the age of 4
HelpMum is a social enterprise birthed with the mission to eradicate maternal and infant mortality in Nigeria. Using the power of mobile technology and low cost innovations, we deliver lifesaving health information to pregnant women on their mobile phones, provide clean birth kits for women in deprived and undeserved communities, remind women of their babies' vaccination appointments through our vaccination tracking system and train community birth attendants using our E-Learning platform by providing HelpMum free mobile tablets. We also offer complete renovation of highly unhygienic and deteriorated state of community birth attendant homes, providing such homes with hospital equipment and infrastructure, free internet and uninterrupted power supply to enable safe delivery.
The HelpMum Mobile App is now available on Google Play store for download.
Get updated with latest news about pregnancy and being a parent. Get our products online at affordable prices and many more…
Get it now